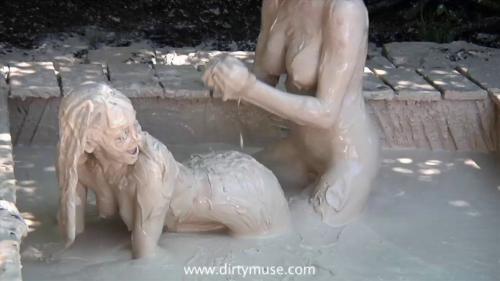 Starring these models:
"Good Old Mud Wrestling"
In part two, for reasons no man can ever understand, all is forgiven and they kiss and make up. Except the kiss does not stop at a kiss. Soon both women are grabbing ass and boobs all over the place, slipping and sliding in the clay, getting on top of each other, and sliding over each other--utterly naked and 100% covered in clay. They play, pour mud on each other, and Ava even licks the clay off of Malloryís nipples.
I bet they donít even remember what they were mad at! An amazingly sexy video, Mallory and Ava look stunningly sexy, and I think they show us one of the sexiest girl-on-girl mud scenes ever created.
| | |
| --- | --- |
| File count: | 1 |
| Total size: | 241.34 MB |
| Total runtime: | 16 mins, 32 secs |
| Date added: | 9/20/10 |
| Year produced: | 2010 |
| Product ID: | DM015 |
| Reviews: | 1 |
| Views: | 16823 |
| Scene ID: | 1444 |

$5.99
Reviews:
"Very sexy and sensual! My favorite kind of mud wrestling."
delete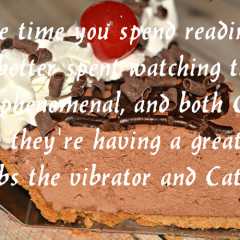 WritesNaughtyReviews
5/9/16
I do love watching beautiful ladies roll around in deep clay together. Mallory and Ava spend the entire video in a slippery, muddy tangle, and it's absolutely beautiful. There's enough caressing, pouring, rubbing, and rolling to satisfy any fan of sensual girl-on-girl muddy action. The ladies aren't shy with the camera, either, and with all the clay-coated boob and ass shots, not to mention several very pretty pussy peeks, it would be hard for this video to get much nicer.

Report

Report